HKV101D
Automatic Yarn Winding Machine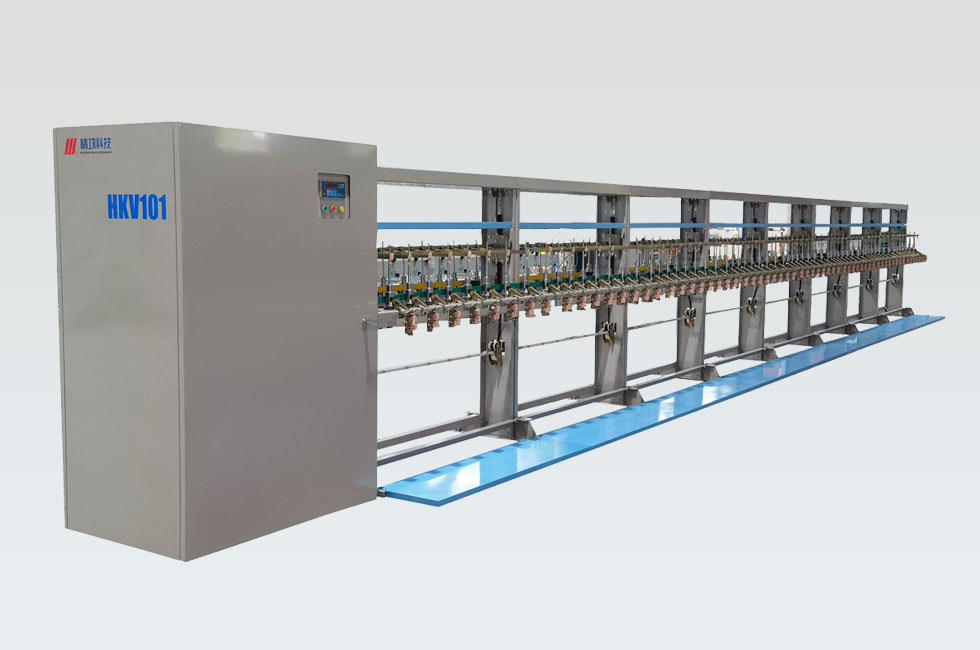 HKV101D Automatic Yarn Winding Machine
Get Quote
Be an Agent/Distributor
Equipment overview
HKV101D Automatic Yarn Winding Machine is the front-end equipment of covered silk machine, fancy twisting machine, etc. It is suitable for the winding of chemical fiber, blended spinning, cotton yarn and other raw materials. It adopts computer control mode and has the advantages of simple operation, high efficiency, small footprint, etc. advantage.
Product Features
1. Microcomputer-controlled ball screw: a variety of different winding modes are available, and the molding is excellent.
2. Fixed brake device: simple operation and sensitive control.
3. Using the upper and lower push-pull rods: the power transmission is balanced and the load is small.
Schematic diagram of external dimensions