JGT1000M、MF Type
DTY Yarn Draw Texturising Machine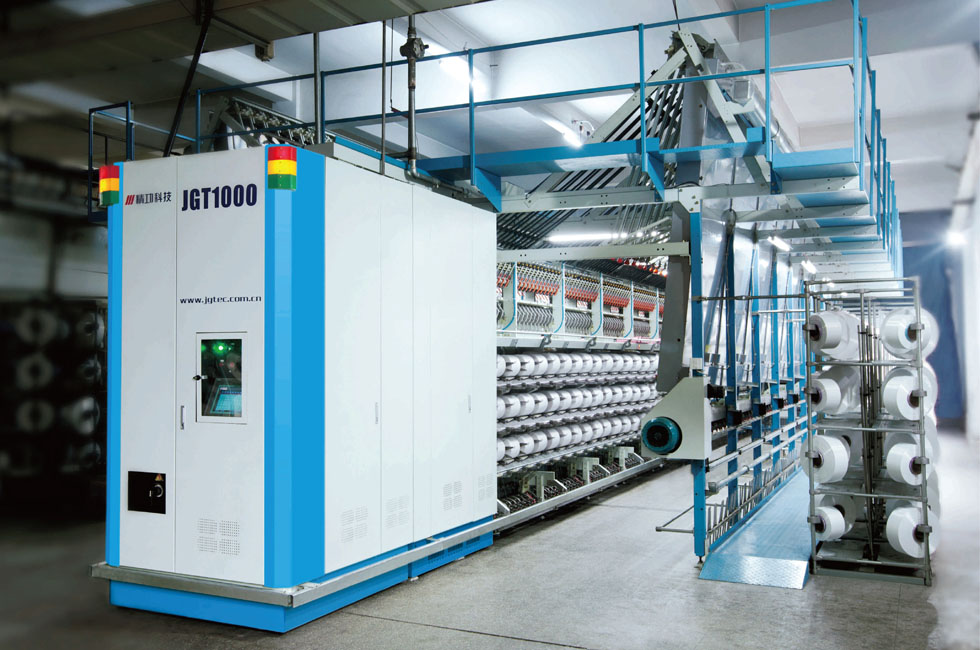 JGT1000M、MF Type DTY Yarn Draw Texturising Machine
Get Quote
Be an Agent/Distributor
Equipment General situation
JGT1000M/MF Type DTY Yarn Draw Texturising Machine is mainly used to process POYyarn (polyester preoriented filament) into DTY polyester stretch yarn (DTY polyester stretch yarn) with low elastic energy through stretching and false twist deformation. If you choose to add network components on the equipment, you can also process network yarn.
Performance and characteristics of the main components of the equipment
3.1、The new upper heat box (the first heat box) structure layout, the operation height is low, the wire layout is more reasonable, the first heat box (deformation heat box) and the second heat box (shaping heat box) are adopted biphenyl gas phase heating method, also has the function of overtemperature alarm self-cutting raw wire.
3.2、Single shaft single motor direct transmission, A/B can be relatively independent operation.
3.3、Adopt folding type ⅷ false twister, A/B two sides independent dragon belt drive, install ceramic import and knife edge export plate, configuration range 1-4-1 to 1-7-1 optional, the working plate has PU disk and soft ceramic two specifications optional.
3.4、W1/W2/W3 rollers are made of leather ring structure, aluminum alloy leather ring frame.

3.5、There are two kinds of silk frames for users to choose from, fixed and rotary.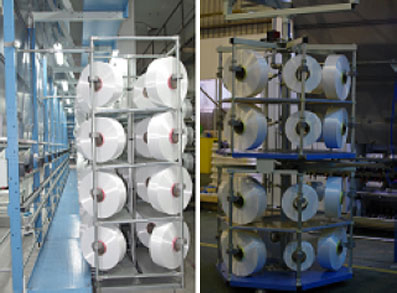 Outline dimension diagram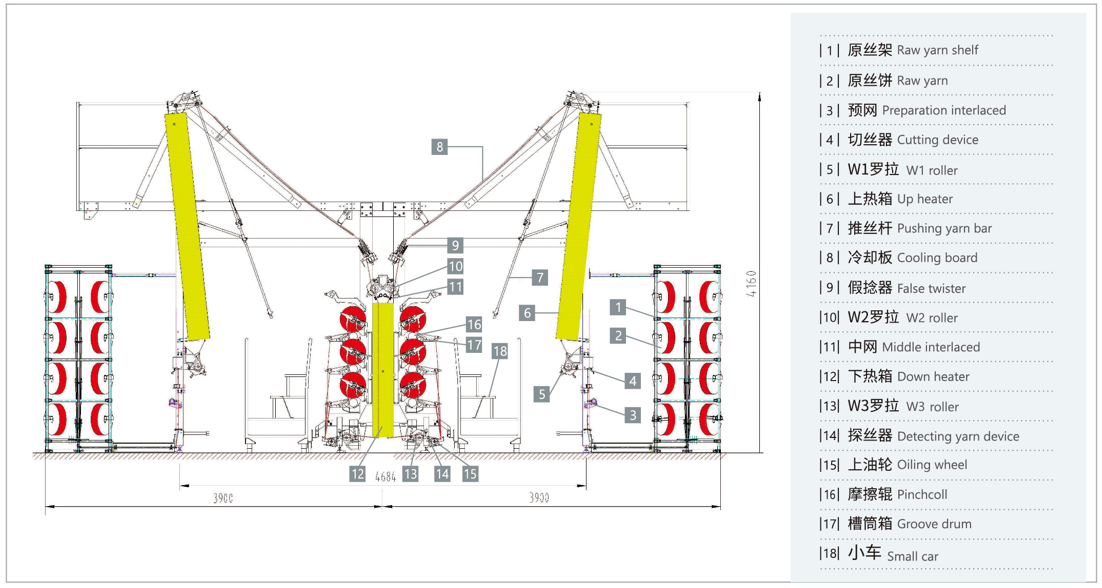 Installation footing plan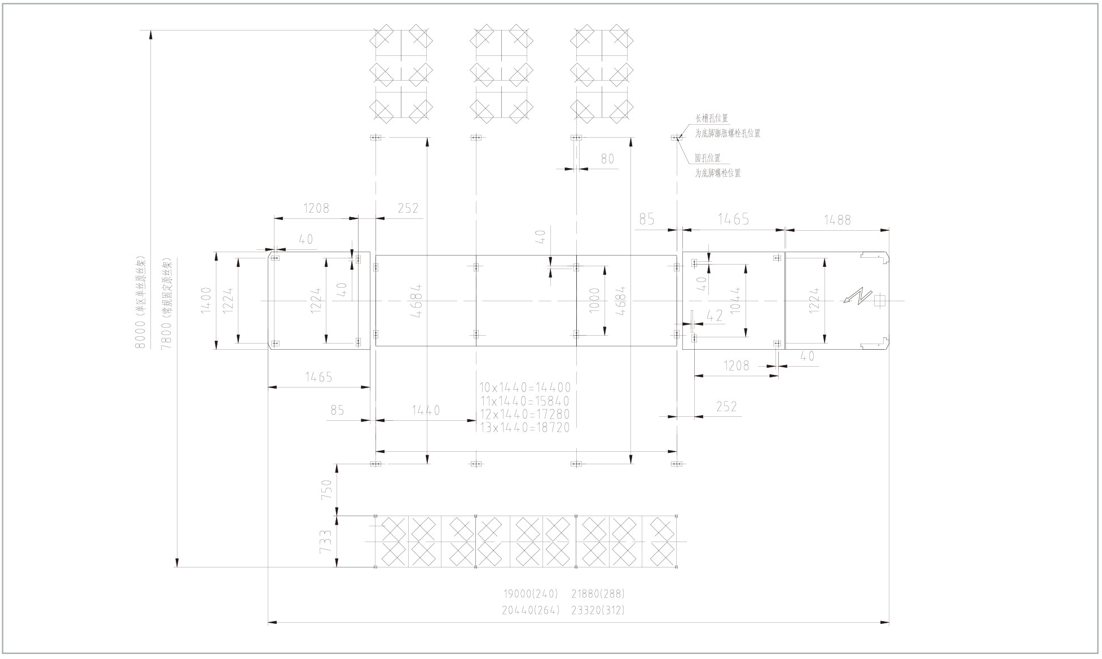 <