Precision Manufacturing
Zhejiang Jinggong Precision Manufacturing Co.,Ltd - Dream Carefully, The Future of Wisdom
Friction Type False Twister
Purpose
JGT1000、JGT1000D、JGT1200 series friction false twister is matched with JGT series high speed elastic yarn machine, mainly used for false twisting deformation of polyester pre-oriented yarn or draft yarn.
Main technical features
JGT1000、JGT1000D、JGT1200 series of friction false twister is manufactured by friction false twister technology.The structure of the false twister is three-axis and multi-disc.The import plate and the working plate adopt all ceramic plate or polyamine grease plate, the configuration of the working plate according to different technological reauirements for a variety of combinations the series of false twist S twist Z twist simple transformation reasonable structure easy use and maintenance.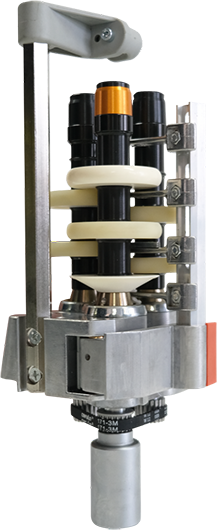 Electro-Ingot False Twister
Each false twister is equipped with an independent motor so that the rotation of each dummy twister is not affected by each other and the speed is consistent Compared with the conventional dragon-belt false twister it has more advantages in the transmission speed stability.Double wire wire spindle false twist can save more space.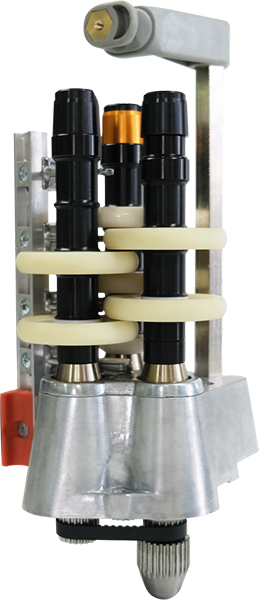 Energy-Saving Type Elastic Deformation Shaping Heat Box
Purpose
ENERGY-saving heat box is mainly used for processing polyester polypropylene and other chemical fiber materials into bullet and low elastic yarn by falsetwist deformation.

Deformation heat box and Figuration heat box is using bipheny gas phase heating,closed structure,it increase the internal heat preservation methods,use PLC control heating and temperature control,temperature control precision is ±1℃,effectively ensure the yarn quality,it is more advantageous to dyeing and keeping more uniformity.

Deformation heat box temperature range: 160-250℃
Figuration heat box temperature range: 160-250℃(low temperature biphenyl as 100-160℃)
Brochure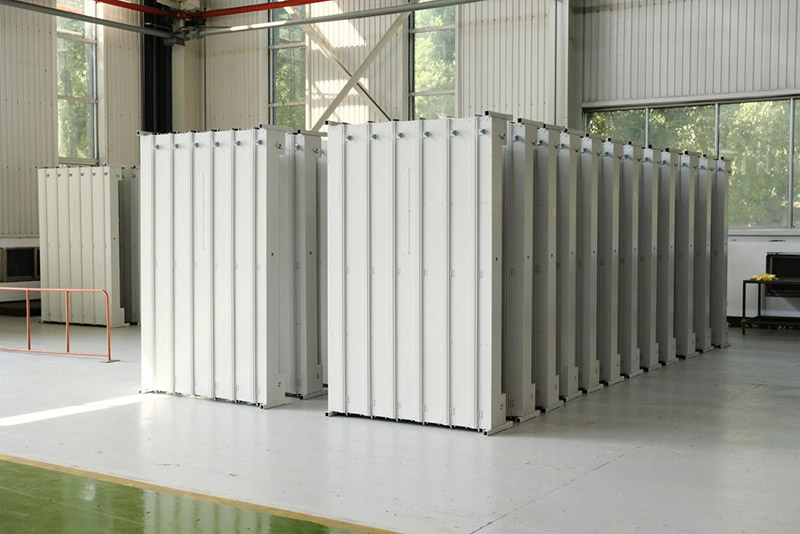 PTY Packing Line
Zhejiang Jinggong Robot Intelligent Equipment Co., Ltd.
Zhejiang Jinggong Robot Intelligent Equipment Co., Ltd. is a high-tech enterprise that takes robot-related technology at its core and provides holistic solutions for digitized manufacturing. The company now has a professional R&D team, and has developed a complete high-end equipment supply system, which is composed of independent core technology, core components and core products. The company has the ability to provide customers with digitized and intelligent manufacturing solutions covering the whole production line.
The automatic packaging line is mainly used for packaging finished spools in the fields of textile, chemical fiber and carbon fiber, etc. It can realize the automatic packaging operation of 'spool → carton → palletizing'. The main process includes automatic robot loading, scanning and weighing, bagging and wrapping, trussing and boxing, carton opening, weighing and labeling, sealing and taping, robot palletizing, winding and filming, etc. Customization is also available.
Zhejiang Jinggong Robot Intelligent Equipment Co., Ltd.
Address
No.1809 Jianhu Rd, Keqiao District, Shaoxing, Zhejiang Province, China