HKV204
Spandex Yarn Covering Machine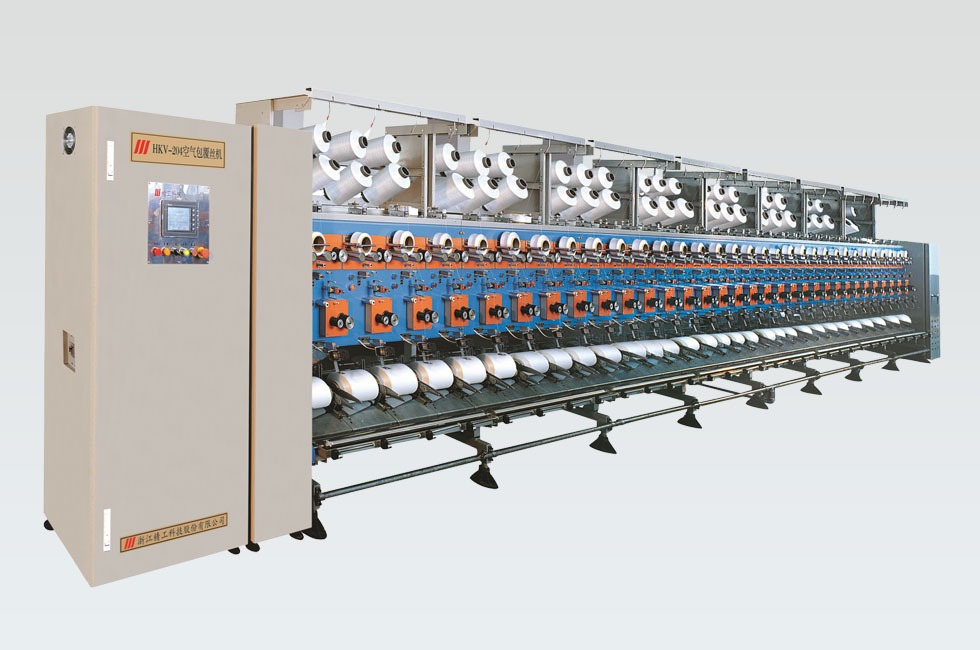 HKV204 Spandex Yarn Covering Machine
Get Quote
Be an Agent/Distributor
Equipment overview
HKV204 Air Jet Spandex Yarn Covering Machine is a new type of coating equipment with a high degree of mechatronics. The whole machine is controlled by PLC, and the process adjustment is flexible and convenient; the middle section adopts a modular roller structure, and a single spindle starts and stops independently. At the same time, it is equipped with imported network nozzles, which is suitable for air covering between nylon, polyester and other raw materials or between spandex, and the finished products are widely used in knitting and woven fields (such as: seamless underwear, Sportswear, casual wear, elastic bands, swimwear, knitted socks, industrial fabrics, etc.
Product Features
1. The winding and forming mechanism of this machine adopts electromechanical joint control technology, which can precisely control the anti-stacking, excellent forming, and fast yarn unwinding speed. The length of the winding paper tube is 230mm and 290mm.
2. The world's top Swiss Heberlein nozzle is used to effectively ensure the quality of the network, and the suitable nozzle model is selected according to the different yarn specifications used by the user.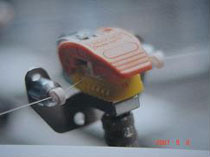 3. The process setting adopts LCD touch screen, and the action process of each part can be executed only by entering the required numbers in the program, and the setting is more convenient and intelligent.
4. Using a single-spindle control circuit board, it has the function of controlling each spindle to start and stop independently, and at the same time, it controls the wire probe, scissors, and roller motors according to the program.
5. The control components are installed inside the machine head control box, and are used to control the operation of each part of the equipment through various precision components. The frequency converter is used to regulate the speed, which saves electricity and makes the speed control more accurate and stable.
6. In order to ensure the winding and forming, there is an electromechanical joint anti-stacking mechanism controlled by the central collective at the front end of the machine. The mechanism is stepless controlled by a frequency converter by a separate deceleration motor. According to the parameters set by the user, the forward and reverse rotation and running and stopping time can be controlled by PLC, so as to control the winding length and make controllable micro-adjustments to achieve the prevention of the purpose of stacking.
7. The equipment is equipped with an oil-water separation triplet with air pressure setting function at the air inlet to filter excess water and residual oil in the compressed air, effectively ensuring the quality of the yarn.
8. In each spindle position, it is composed of three yarn detectors and a thread cutter. When the detector detects the yarn breakage, the single-spindle control board in the middle section will transmit the signal to the thread cutter. The remaining yarn is cut off and the spindle is stopped to avoid monofilament winding, resulting in waste of raw materials and energy.
Schematic diagram of the overall dimensions of the equipment
Schematic diagram of the configuration process of the compressed air station (reference)