JGT1000D Type
Polyester DTY Yarn Draw Texturing Machine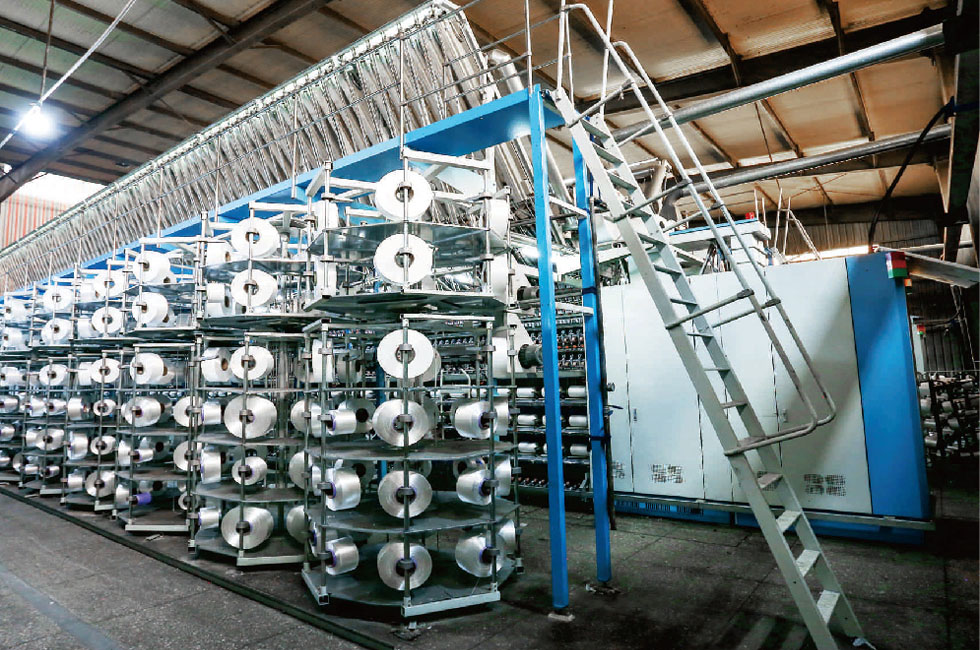 JGT1000D Type Polyester DTY Yarn Draw Texturing Machine
Get Quote
Be an Agent/Distributor
Equipment status
JGT1000D DTY Machine, Yarn Draw Texturing Machine mainly used for POY yarn, through tensile and elastic energy in false twist deformation processed into a low false twist textured yarn (DTY polyester stretch yarn), processing in each ingot will read S and Z twist of double wire directly to step into a partnership with no residual torque silk, relative to the spindle joint stock after production, the machine production doubled.
DTY - Draw Texturing Yarn:

Polyester Drawn Textured Yarn commonly known as Polyester DTY is a manufactured by processing Polyester POY. Draw Texturised Yarn (DTY) is a fully drawn, fully oriented polyester multifilament yarn with soft crimp, high bulk and texture with cotton feel and very high durability and retention properties. This is manufactured by texturising partially oriented yarn using texturising machines. The yarn develops a texture by twisting and drawing it at the same time using heat. The yarn develops texture by a process involving hot drawing, twisting, thermosetting and de-twisting. The texturizing process imparts bulk and stretch properties. Different heating techniques can be used to make the yarn set for specific use. DTY is suitable for fabric end uses like outer/inner garments, skin-clinging garments, furnishings, upholstery, etc. This is a replacement of cotton and cotton blend yarns with very low moisture content.
Performance and characteristics of the main components of the equipment
1、Electric spindle false twister
Install two layers of electric spindle stacking false twister.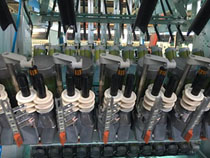 2、W2x roller configuration structure
Double W2 roller structure is adopted to improve network quality and ensure yarn quality.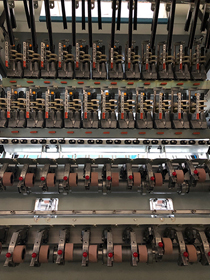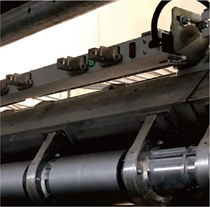 3、 W0 roller can be installed under the W1 roller according to user requirements, which is suitable for the production of three-wire combination.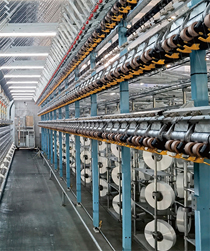 4、detecting yarn device
The detecting yarn device is equipped with a switch. When spinning special silk, the wire detector can be opened and closed at will without affecting the operation of the wire cutter.
Outline dimension diagram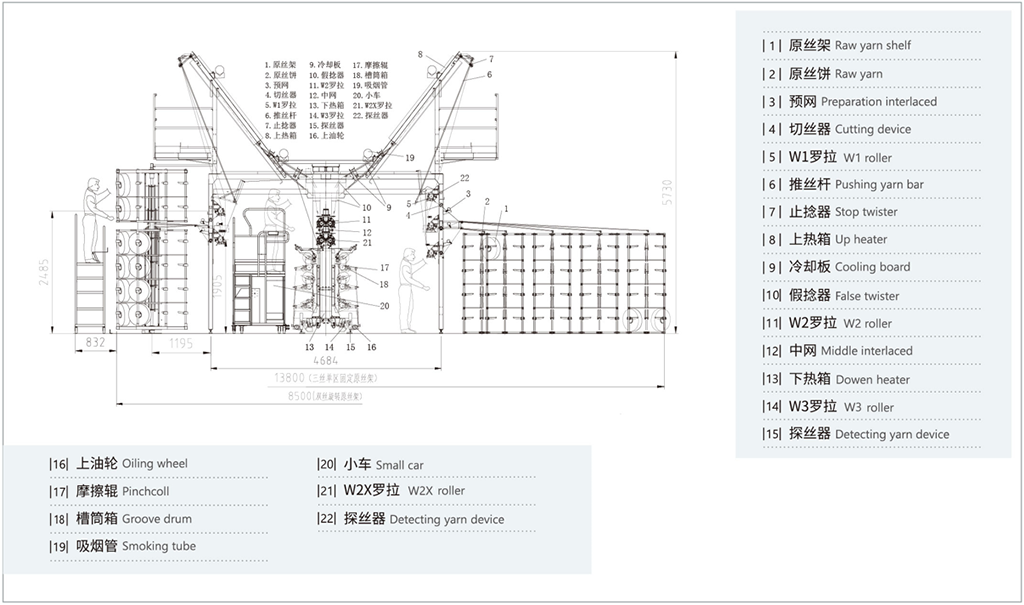 Installation footing plan