JGW306
Automatic Yarn Winding Machine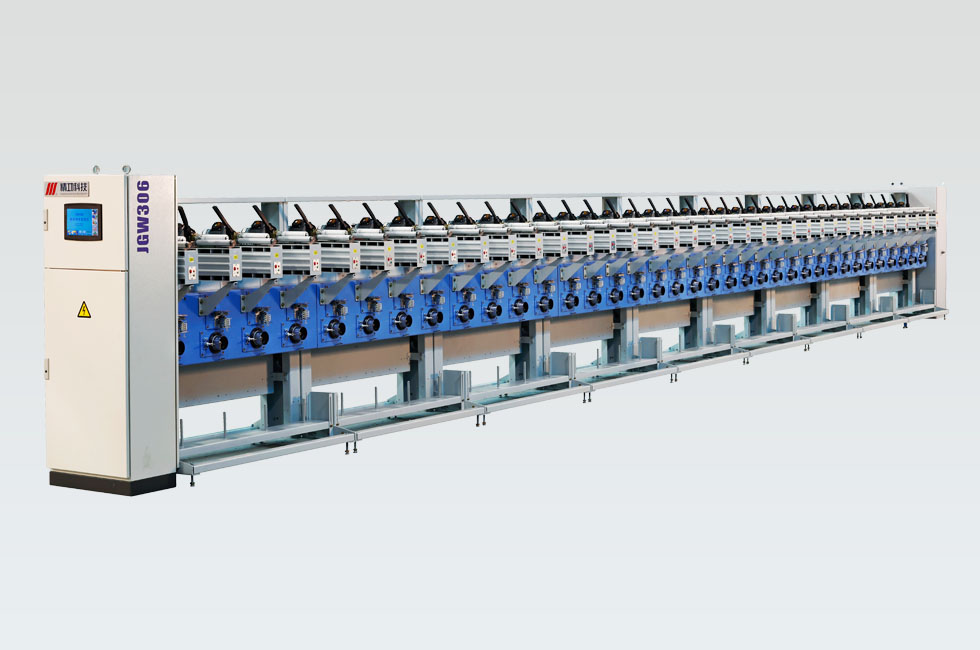 JGW306 Automatic Yarn Winding Machine
Get Quote
Be an Agent/Distributor
Equipment overview
JGW306 Type Automatic Yarn Winding Machine is a mechanical and electrical integrated winding equipment. The whole machine adopts PLC single spindle independent control, and independently drives the three motors of wire guide, coiling and overfeeding. The process parameters can be adjusted flexibly, convenient.
The machine mainly uses chemical fiber filaments such as nylon and polyester; natural fibers such as cotton and hemp are suitable raw materials. After overfeeding, it is packaged into loose cheese yarn for dyeing; it is also equipped with functions such as fixed length and diameter. , of which the fixed-length accuracy reaches ≤5‰, which can meet the needs of unified packaging and whole batch warping. In addition, accessories such as oiling can be selected separately to meet various reversing needs. It is a rare product in modern textile, printing and dyeing, knitting and other industries.
The process example
75D/24F-Polyester DTY, 52 spindles, 700m/min, 24 hours
Yield:
Energy consumption: about 175w/ingot,
Introduction of related components
1) Oiling parts
The single-spindle independent self-adaptive adjustable oil tank design does not require the overall oil level adjustment, and can ensure that the oiling rollers of each spindle are on the same oil level, which can ensure the consistency of the oiling rate of each spindle.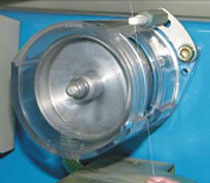 Automatic level balance oil tank
2) Door grid tensioner parts
The adjustable gate tensioner with high flexibility is adopted, in which the gate tension porcelain is ultra-finely polished, and even in the state of 1200m/min, there will be no undesirable phenomena such as white powder. At the same time, it can effectively reduce the damage to the fiber.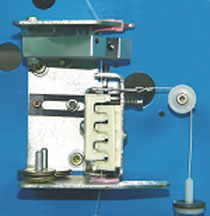 Gate tensioner
3) Overfeed roller parts
The unique large-diameter roller has an outer hard and light frame after the surface is chrome-plated and polished, which makes the roller more durable and stable, and the power consumption is reduced by more than 50% compared with the widely used hard aluminum plasma sprayed roller.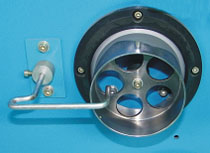 4) Yarn Road
The nearly straight yarn feeding and conveying layout effectively controls the increase of additional tension during the yarn transmission process, ensuring a positive and stable supply of raw materials.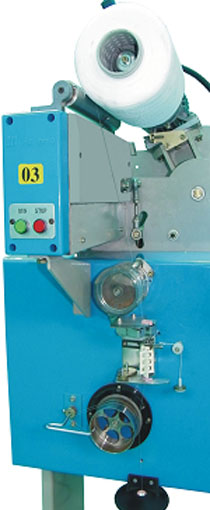 Single-section venue layout