JGT1000V、VH Type
False Twist Texturing Machine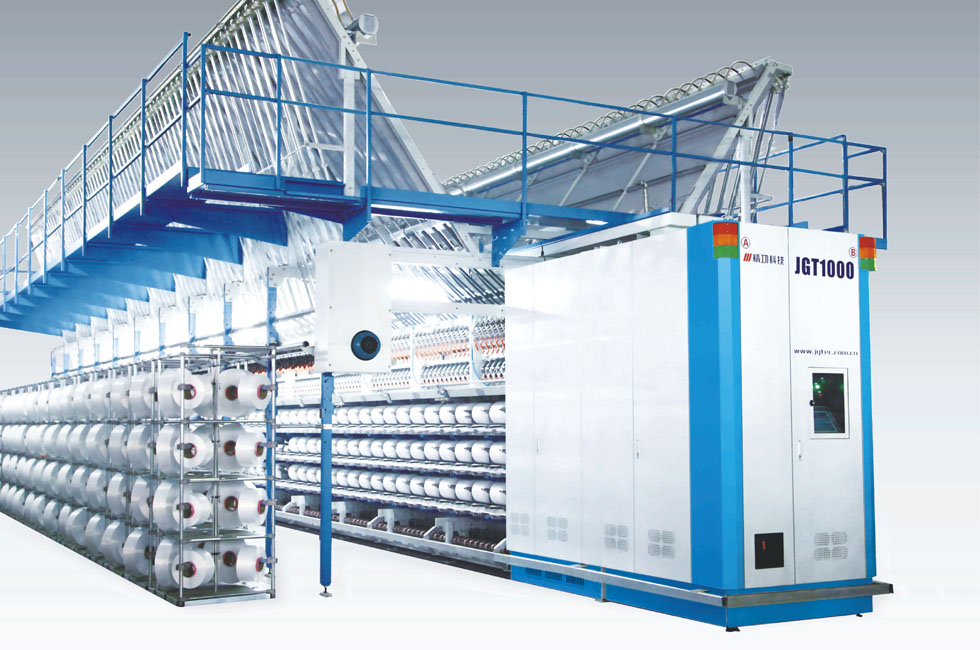 JGT1000V、VH Type False Twist Texturing Machine
Get Quote
Be an Agent/Distributor
Equipment General situation
JGT1000V, VH Type False Twist Texturing Machine is mainly used to process POYyarn (polyester preoriented filament) into DTY polyester stretch yarn (DTY polyester stretch yarn) with low elastic energy through stretching and false twist deformation. If you choose to add network components on the equipment, you can also process network yarn.
Performance and characteristics of the main components of the equipment
3.1 New structure design and control mode, using single shaft single motor direct transmission, cancel the synchronous belt and tensioning wheel, reduce transmission steps, improve transmission efficiency, reduce failure rate. A/B two sides can be relatively independent operation, the process can be adjusted Settings, in the same equipment can be processed at the same time two different varieties, improve the utilization rate of equipment, to achieve A machine multi-purpose.
3.2 The whole machine is equipped with two hot boxes, the first hot box (deformation hot box) and the second hot box (shaping hot box) are biphenyl gas phase heating method, temperature control screen display accuracy of ±10C, and has the function of overtemperature alarm self-cutting yarn, further ensure the uniformity of dyeing, effectively ensure the yarn quality.
3.3 Adopt PLC control system, the machine realizes process adjustment through man-machine communication, touch screen display and operation make process setting simple, at the same time can preset network interface, according to the needs of users can carry out multi-machine network management;
3.4 The use of high quality electrical components, to ensure that the equipment in the use of the process of running more stable, reliable;
3.5 Adopt stacking type ⅷ false twister, A/B two sides of independent dragon belt drive, installation of ceramic import and knife edge export plate, configuration range 1-4-1 to 1-7-1 optional.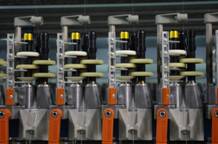 3.6 W1/W2/W3 rollers are roller type structure, aluminum alloy roller frame, uniform pressure, W2 with silk roller.

3.7 High speed winding forming system, driving range correction, good forming, easy to high-speed winding, fixed weight and length, the maximum winding capacity up to 6kg.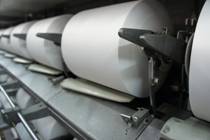 Outline dimension diagram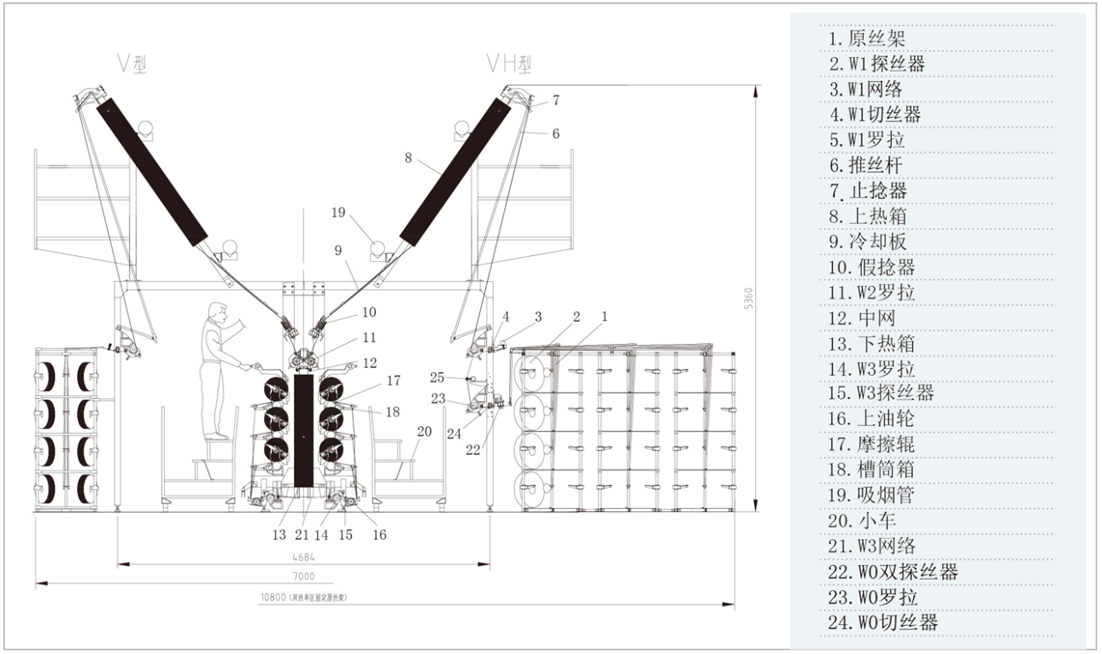 Installation footing plan