HKV141J (ST、MS Type)
Metallic Covered Yarn Machine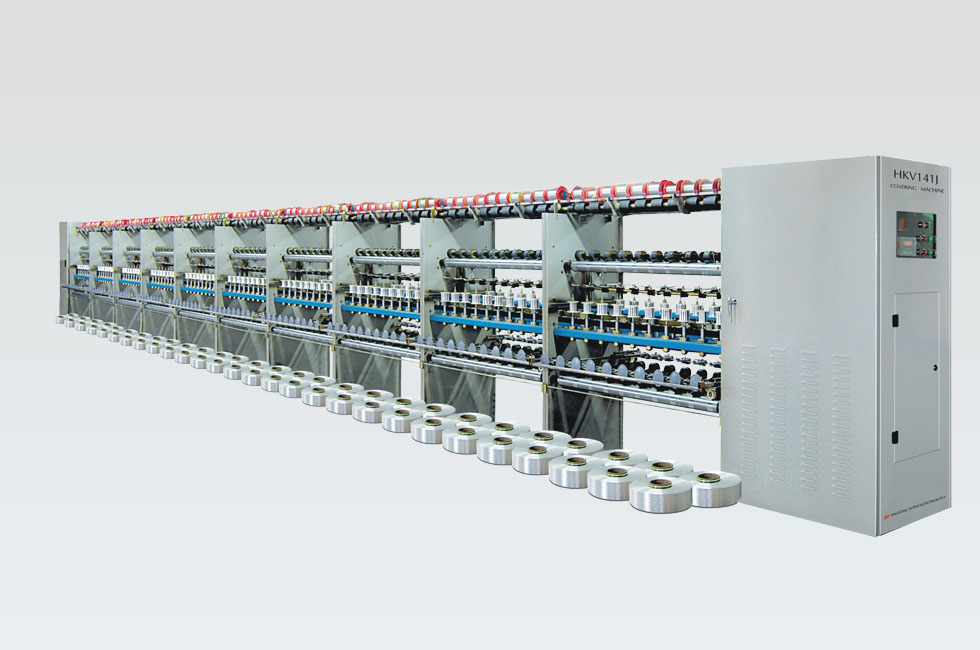 HKV141J (ST、MS Type) Metallic Covered Yarn Machine
Get Quote
Be an Agent/Distributor
Equipment overview
HKV 141J Covering machine for metallic yarn adopts the rayon or polyester filament as the core thread which will be covered with different spe cification metallic threads to
produce the ST,MS type metallic yarn. The final product can be widely used as embroidery yarn, present decoration ayarn and son on
Product Features



1. The machine is equipped with two kinds of spindle structures for users to choose, namely fixed type and swing-open type, and the spindle structure is cone-shaped.
2. This equipment is equipped with a special decoupling device for gold and silver wire on the top of the spindle, which effectively ensures that the gold and silver wire film can be unwound smoothly, the coating is flat, and the finished product is free from distortion and deformation.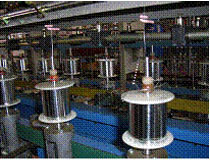 3. The coiling system of the machine can easily take out the coiling bobbin, and ensure the uniform coiling tension, easy maintenance and simple operation.
4. In order to ensure the stable tension of the core wire when feeding, a new type of tensioner is installed at the bottom of the equipment. This tensioner uses two methods of spring pressing and ceramic pressing to adjust the tension, which is stable and reliable.
5. Install the core wire shelf at the bottom of the equipment to ensure a clean environment, and install the stainless steel isolation rod to effectively ensure the unwinding of the core wire.
6. The pulling roller adopts a hand-held structure, and the weight of the pressing roller is 750g, which ensures that the speed of the yarn is uniform and the twist is even and accurate.
User-selectable components
1. Main motor frequency conversion function: easy to adjust the spindle speed, simple and accurate;
2. Lateral micro-movement device: effectively prevent the pressure roller from grooving and ensure uniform twist.
Schematic diagram of external dimensions