DTY Machine, Texturising Machine, Texturing Machine Wire Speed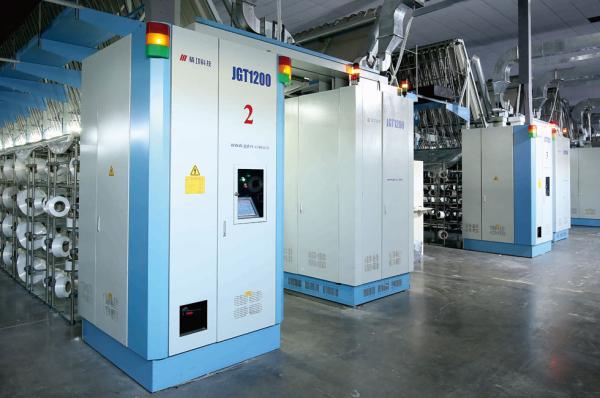 Under normal production conditions, as the wire speed increases, the contact pressure between the wire and the friction disc increases, the slippage is small, and the false twist effect is good. However, as the wire speed increases, the deformation and cooling time decrease, and the thermoplasticity of the filament decreases. If the silk speed is too high, tension fluctuations will occur, the running of the sliver is unstable, and the number of untwisted yarns will increase. Therefore, the number of wool and broken yarns will increase, resulting in poor bulkiness of the cheese and a greatly reduced dyeing uniformity of the sliver.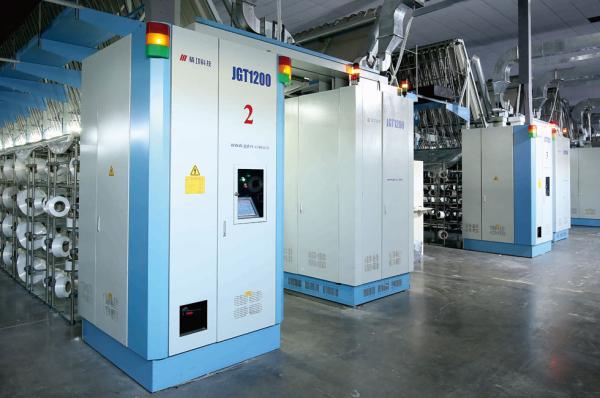 JGT1200D Air Jet Texturing Machine is mainly to polyamide (nylon) POY filament, through stretching and false twist deformation processing into high elastic false twist deformation silk (nylon DTY stretch wire). In each spindle position, S twist and Z twist double wire spline is directly processed into no residual torque wire in one step. Compared with single spindle production spline, the output of the machine is doubled...