How to Grasp the Control of Residual Torque in DTY Production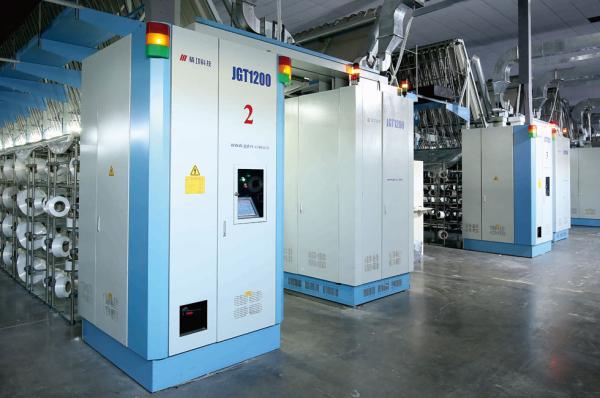 How to Grasp the Control of Residual Torque in DTY Production
With the increase of the number of working disks of the false twister, the increase of D/Y ratio and the temperature of the first hot box, the degree of false twist increases, the deformation effect increases, the torsional stress increases relatively, and the residual torque increases.
With the increase of the temperature of the second hot box and the overfeed of the setting, the relaxation of the internal stress is more complete, the residual torsional stress and the residual torque decrease accordingly.
With the increase of the air pressure, the degree of network becomes larger, the network fastness increases, the rigidity of the filament increases, the bulkiness becomes worse, the crimp rate decreases, and the residual torque decreases.
As the winding overfeed decreases or the cross angle increases, the winding tension increases, the stress generated in the filament increases, and the residual twist increases.
When actually debugging process parameters, it is necessary to comprehensively consider cost, production capacity, appearance, dyeing and other physical indicators, and select a set of optimal matching process parameters to minimize residual torque.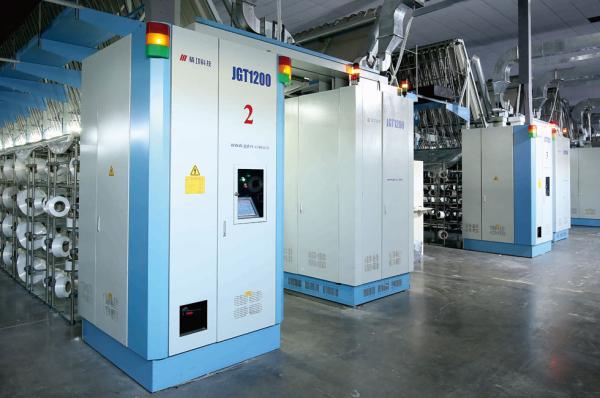 JGT1200D Air Jet Texturing Machine is mainly to polyamide (nylon) POY filament, through stretching and false twist deformation processing into high elastic false twist deformation silk (nylon DTY stretch wire). In each spindle position, S twist and Z twist double wire spline is directly processed into no residual torque wire in one step. Compared with single spindle production spline, the output of the machine is doubled...