JGT1000 Double-sided Winding Multi-spindle False Twist Texturing Machine Having Appraisal of Scientific and Technological Achievements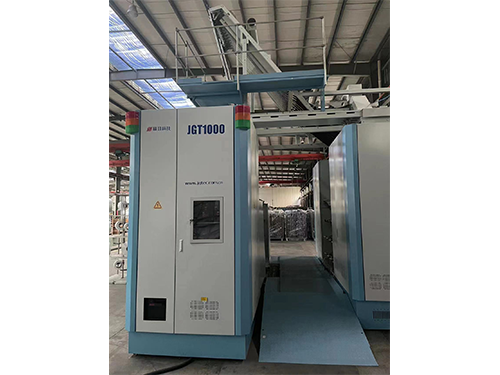 On September 26, Zhejiang Association of Technology Brokers held a scientific and technological achievement appraisal meeting for JGT1000 double-sided winding multi-spindle false twist texturing machine independently developed by JGST Textile Machinery Branch, which has core independent intellectual property rights.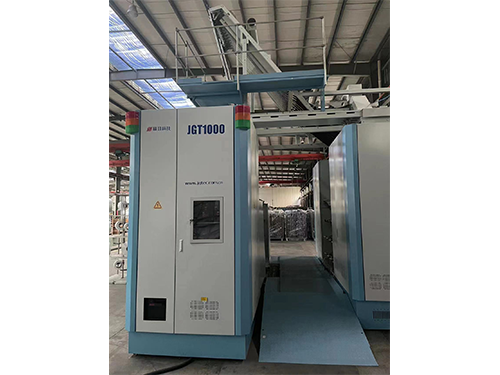 The expert group listened carefully to the project leader's special report on the research and development of new products, carefully reviewed the identification materials, and evaluated and inquired about relevant details and situations. After repeated and careful discussions among the experts of the appraisal committee, the meeting reached the following conclusions: the JGT1000 double-sided winding multi-spindle false twist texturing machine developed and innovatively designed the A/B two-sided independent drive structure, and the process parameters can be set separately, which is suitable for differentiated production of small batches and multiple varieties; researched and optimized the threading structure, and adopted the double-sided winding arrangement, which made the equipment structure more compact and the floor space was significantly reduced; the energy-saving open-type hot box structure was designed to improve the thermal insulation effect of the hot box ; developed a control system for false twist texturing machines based on the Internet of Things(IoT), which realizes comprehensive collaborative control of temperature, speed, tension, and anti-stacking winding. quality. The identification result is the domestic leading level.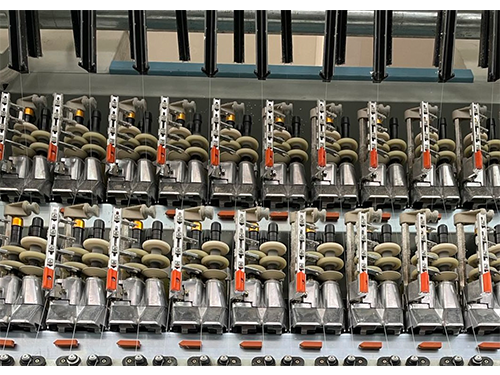 The products belong to the category of "Special Equipment-New Light Industrial Textile Equipment-High Performance Chemical Fiber and Silk Equipment" in the "14th Five-Year Plan" "(1) Intelligent Equipment" for the development of high-end equipment manufacturing industry in Zhejiang Province. The overall product technology reaches domestic leading level. This product has passed the appraisal of scientific and technological achievements, which will help the Textile Machinery Branch to adapt to the market demand of the new era with new technologies and new products, provide new kinetic energy, and promote the high-quality development of the company