Jinggong Robot participate in the 2022 Zhejiang International Trade (Vietnam) Exhibition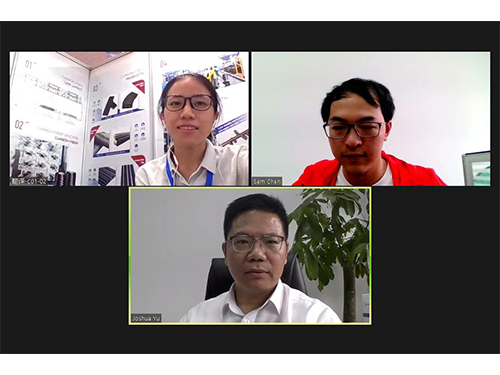 In order to implement the national "One Belt and One Road" strategy, deeply implement the project of "quality goods of Zhejiang sell to the world", expand the popularity of "quality goods of Zhejiang" in Vietnam and RCEP countries, promote the stable growth of foreign trade work, innovate the overseas exhibition mode, and broaden the economic and trade exchange channels of Zhejiang and Vietnam enterprises. Recently, under the drive of Zhejiang provincial government and the strong support of Shaoxing Municipal Bureau of Commerce, our company participated in the "Zhejiang International Trade (Vietnam) Exhibition and the 10th Zhejiang Export Commodities (Vietnam) Fair" from September 28th to September 30th. With the "representative exhibition" mode of "online trade negotiation, offline physical display", our company appeared on the same stage with many first-class enterprises from Zhejiang province.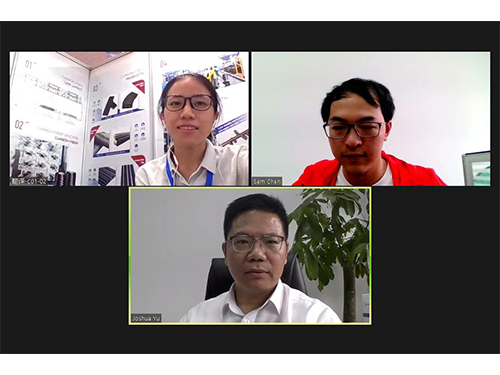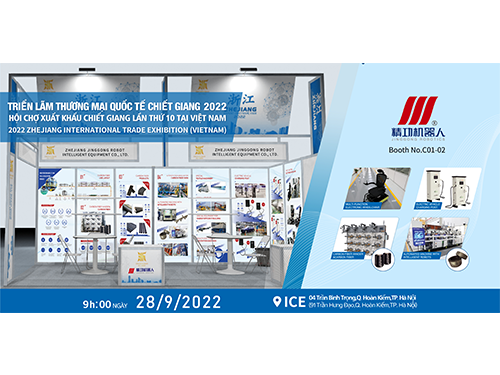 During the exhibition, our staff warmly received buyers, and the buyers made video and phone calls with our salesmen. Combined with the posters and sample displays on site, the salesmen comprehensively introduced our new material equipment, intelligent robot automation equipment, health and epidemic prevention materials, wheelchair series equipment and other products to Vietnamese customers. The sales received the online inquiry buyers with a professional attitude and discussed the scheme online. Many Vietnamese buyers expressed a strong interest in our welding station and carbon fiber wire harvester equipment.
This exhibition will help Jinggong robot continue to expand the international market vertically during the international epidemic, increase trade and exchange opportunities, and help Jinggong robot further step into the international market.