Jinggong Robot was awarded the Shaoxing Doctor Innovation Station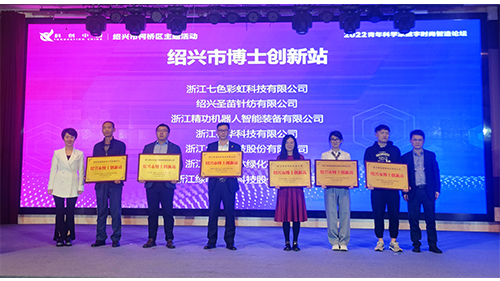 On November 24th, the theme activity of "Science and Innovation China" in Shaoxing City Keqiao District in 2022 -- Young Scientists digital Fashion Innovation Forum was successfully held. As the third "Shaoxing Doctor Innovation Station", Jinggong Robot, was selected enterprises, and Dr. Zhou Kun from China Jiliang University was invited to attend the awarding ceremony.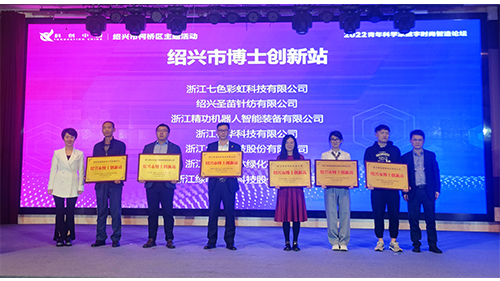 In July 2022, under the recommendation of Yu Ping, Chairman of the Municipal Association for Science and Technology, Jinggong Robot Company has conducted in-depth technical exchanges and cooperation with Professor Wang Binrui of the College of Mechanical and Electrical Engineering of China Jiliang University, Director Lu Yongjun of Student Affairs Office and Dr. Zhou Kun. The research direction of the artificial intelligence innovation team of China Jiliang University is closely related to the business sectors of intelligent logistics AGV equipment, automatic assembly testing equipment and robot integration application equipment of Jinggong robot. The two sides have deeply discussed and analyzed the feasibility of deepening the application of scientific research and innovation results in the production practice and improving the production efficiency. In September, a team led by Dr. Zhou Kun from China Jiliang University reached cooperation intention with Jinggong Robot on silk spindle feeding and palleting drum dropping robot and other related technologies, and the new cooperation mode of Doctor innovation station also facilitated the in-depth cooperation between the two sides.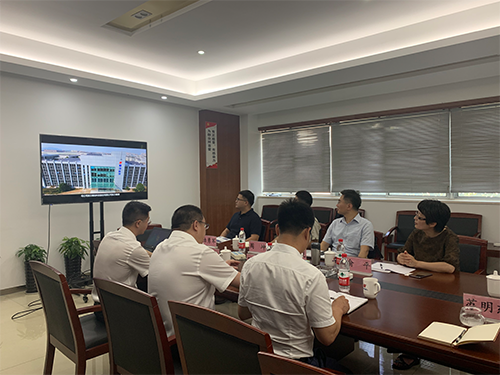 Joint construction of Doctor Innovation Station was added to new energy at technology innovation research and development area of Jinggong Robot, and the company will give full play to the leading role of the doctoral workstation, strengthen the docking of scientific and technological achievements and research and development ability, actively drive the rapid development of the enterprise to the direction of high-quality intelligent manufacturing, and constantly enhance the core competitiveness of the enterprise.