Jinggong Technology Participated in the 2023 Guangxi ASEAN International Textile and Clothing Industry Expo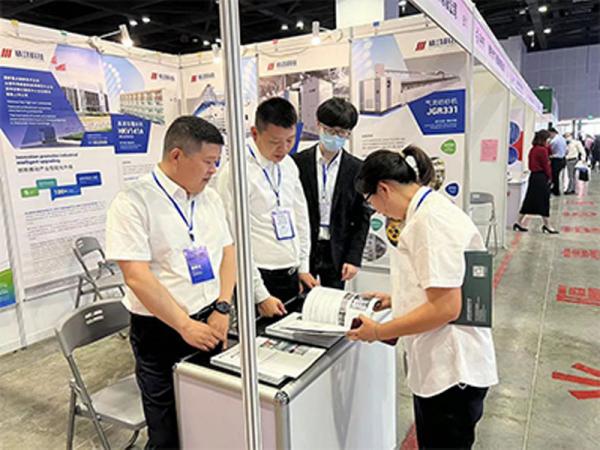 On March 17-19, 2023, the Guangxi ASEAN International Textile and Clothing Industry Expo was held in Nanning International Convention and Exhibition Center as scheduled. Zhejiang Jinggong Intelligent Textile Machinery Co., Ltd., a subsidiary of Jinggong Technology, participated in the exhibition. Nanning is an important node city of the "the Belt and Road", with unique regional advantages. As the first national textile exhibition settled in Nanning, ASEAN Textile Expo is of great significance for all parties to work together to create a new development pattern, actively explore ASEAN and the "the Belt and Road" market, and promote strategic cooperation in the textile industry.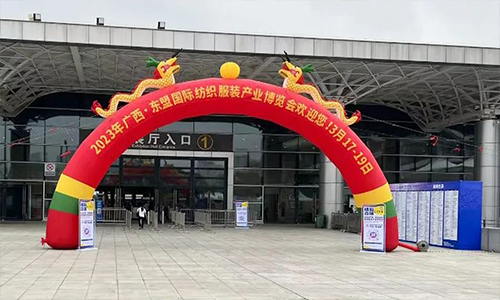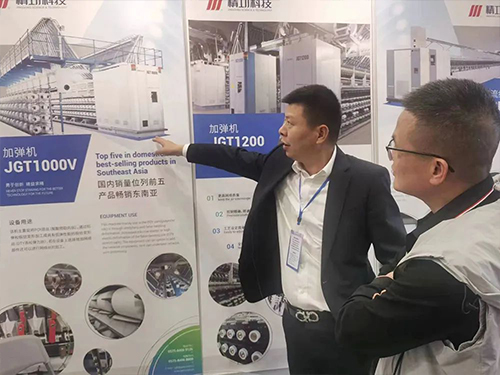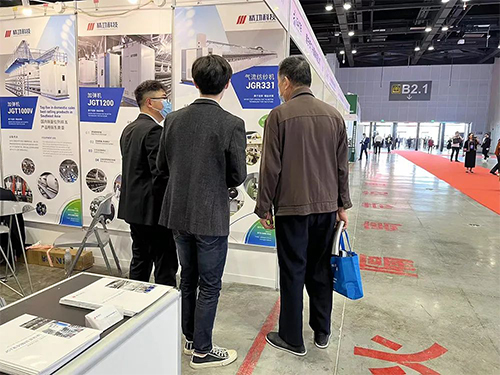 In this exhibition, Seiko Smart Textile Machinery, with the theme of "Promoting the Harmonious Development of Smart Textile Machinery and Guangxi Garment Industry" and integrating local industrial characteristics, focused on displaying and exchanging products such as HKV141 series coated yarn machines, JGT1000 series false twist texturing machines, and JGR series rotor spinning machines, attracting many domestic friends and customers to stay, and also conducted friendly exchanges with multiple textile industry merchants from Thailand, Vietnam, and other countries, Collect a lot of information about intended customers, providing strong support for subsequent market expansion.
HKV141 series coated wire machine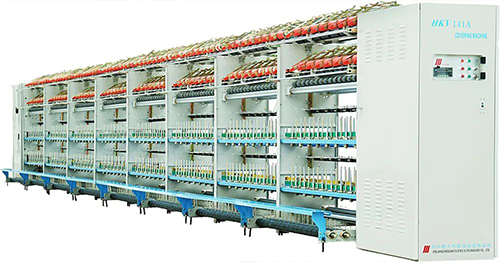 The HKV141 Type A machine is equipped with high-quality spindles, featuring low power consumption and long service life. It is also equipped with advanced crimping molding systems and electronic molding technology, and can be paired with various options to meet different production needs.
JGT1000 series false twist texturing machine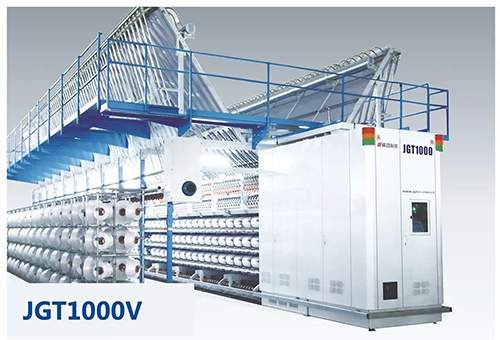 JGT1000 V-type false twist texturing machine is mainly used to process POY precursor yarn into low elastic performance false twist texturing yarn (DTY polyester elastic yarn) through stretching and false twist deformation. The machine body adopts a double-sided winding multi spindle false twist texturing machine, and an innovative design of A/B dual independent drive structure is designed. The process parameters can be set separately, which is suitable for differential production of small batches and multiple varieties, and can achieve comprehensive collaborative control of temperature, speed, tension, and anti stack winding formation, Through equipment networking and remote monitoring, traceability of the production process can also be achieved, improving product quality.
JGR Series Rotor Spinning Machine

JGR series rotor spinning machines are characterized by high speed and high yield, large package, uniform yarn formation, low impurities, good wear resistance and dyeing performance, and a wide range of raw materials, making waste cotton and recycled fibers also useful. The concept of green and environmental protection is in line with the theme of the ASEAN Textile Expo.
As one of the main textile machinery manufacturers in the domestic textile industry, Seiko Intelligent Textile Machinery has long manufactured various textile processing machinery for well-known enterprises at home and abroad, with rich experience in specialized parts manufacturing, and is deeply recognized by friends and customers. In the future, the company will continue to improve the manufacturing process of special accessories for textile machinery through innovative technology, provide a solid quality guarantee for textile machinery and equipment, and help the "the Belt and Road" project achieve new goals and the development of the textile industry.
Information link
Zhejiang Jinggong Intelligent Textile Machinery Co., Ltd. is a wholly-owned subsidiary of Zhejiang Jinggong Technology Co., Ltd., specializing in the improvement of specialized equipment technology for light textile and the production of products. From covered yarn machines to rotor spinning machines and false twist texturing machines, we have successfully developed a large number of new textile machinery urgently needed by the textile industry. For many years, we have taken the lead in the market share in China, and have integrated modern intelligent technology to successfully create special equipment for spinning machines supporting fully automatic doffing intelligent robots, contributing to the entry of the Chinese textile industry into a new field of unmanned production.