Jinggong Technology 'JCTX300E 1000-ton carbon fiber production line' was selected as the first equipment (set) in China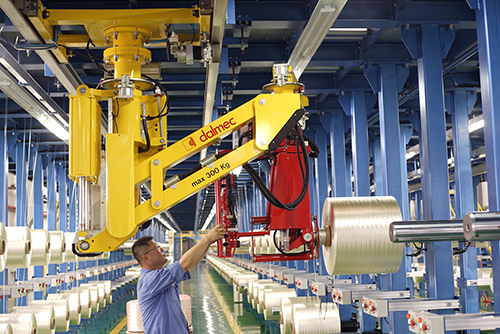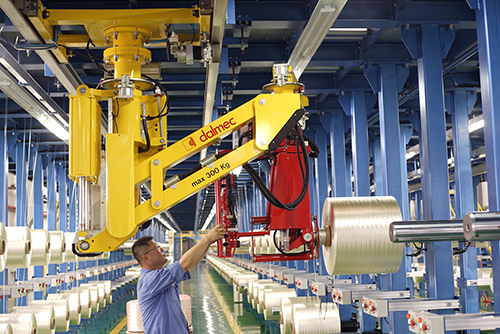 Recently, the list of the first equipment (sets) in Zhejiang Province in 2022 was released after the independent application of the enterprise, the joint recommendation of the local economic and information department and the financial department, and the review of experts jointly organized by the Provincial Department of Economic and Information Technology and the Provincial Department of Finance. Among them, the "JCTX300E 1000-ton carbon fiber production line" independently developed and produced by Jinggong Technology won the title of the first (set) equipment in China.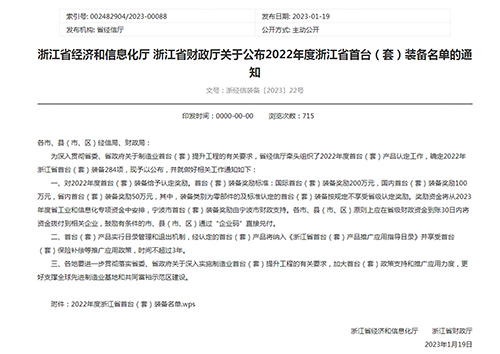 The first equipment (set) refers to the first equipment (set) or the first batch of equipment, systems and core components with independent intellectual property rights after innovation and major breakthroughs in its varieties, specifications or technical parameters. Through continuous innovation, our company has broken through the technical barriers of core equipment such as pre-oxidation furnace, high and low temperature carbonization furnace, take-up and drawdown system, and realized the national production of carbon fiber production equipment and system, and successfully developed the "JCTX300E thousand-ton carbon fiber production line", which fills the gap of domestic high-performance carbon fiber equipment and narrows the gap between China's carbon fiber industry and developed countries, To some extent, it has improved the quality and efficiency of domestic carbon fiber production, and effectively reduced industrial production costs. At the same time, the project plays a positive role in improving the performance of composite components, improving processing efficiency, improving the production quality of composite products, reducing production costs, and promoting the development of carbon fiber new material industry.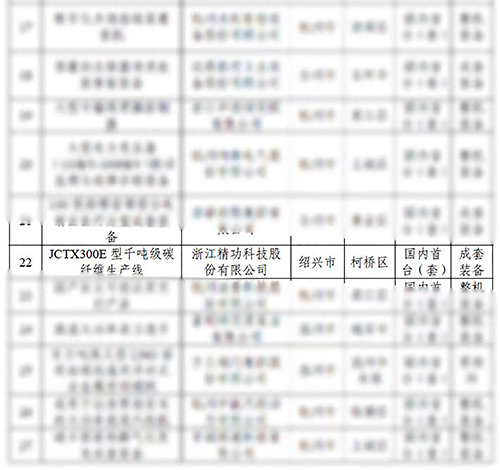 This time, the company's equipment was recognized as the first (set) equipment in China, which is a high affirmation of a series of work such as Jinggong Technology's long-term focus on the specialized equipment manufacturing industry, helping "Made in China" to upgrade to "Made in China", and is also an incentive and spur for the company's future work. The road is long and the road is coming. In 2023, the company will continue to practice the road of green and high-quality development.