JGST Participated in the Webcast of the 132nd Canton Fair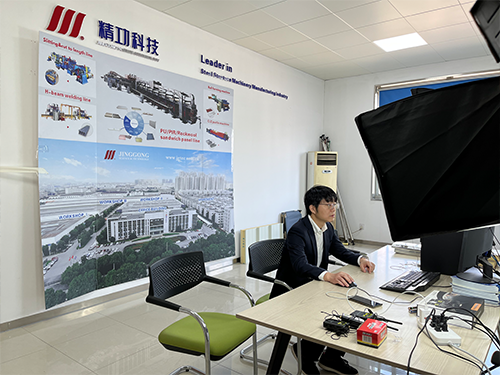 On October 15, the 132nd China Import and Export Fair (Canton Fair) was officially opened online, with more than 35,000 exhibitors, an increase of nearly 10,000 over the previous session. The theme of this year's Canton Fair is "Connecting Domestic and International Dual Circulation". On the basis of summarizing the experience of previous online exhibitions, new breakthroughs have been achieved in the scope of participation, platform functions, trade promotion activities, and service time. Since the outbreak of Covid, the "cloud" + Live broadcast economy has continued to grow and develop with the publicity and support of major platforms. Based on its own advantages, JGST Construction Machinery Branch combines rich photos, videos, VR workshops and other display forms to bring customers an intuitive and good live broadcast experience. During the live broadcast, with the footsteps of the host, the various types of equipment under the lens naturally become the focus. From the explanation of the equipment components, to the configuration functions, and then to the details of the final product, the shooting and explanation are meticulous and intuitive. It has attracted many interested customers to consult on-site and make appointments for further visits and contacts offline.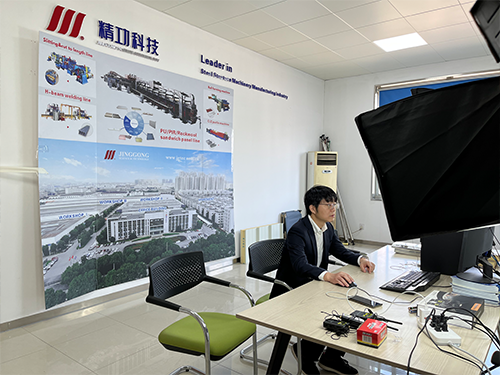 As a large-scale steel structure equipment manufacturer, the space is often restricted and limited by offline venues when participating in exhibitions. The popular online live events in recent years just make up for this, allowing customers to understand the company's products in a 360° perspective, to show the company's brand image. With the popularity of the live broadcast economy in recent years, relying on the platform advantages of the online Canton Fair, more and more companies are able to showcase their advantageous products and services altogether.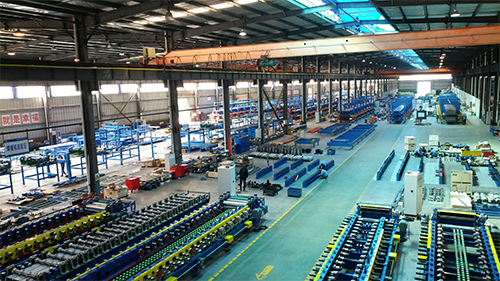 In recent years, Construction Machinery Branch has been focusing on polyurethane/rock wool sandwich panel production lines, and has won most of the domestic market share and many orders. We will actively seize every opportunity to participate in the exhibition, give full play to the advantages of live broadcast activities, and actively explore overseas market and enhance the international reputation of the company's products.